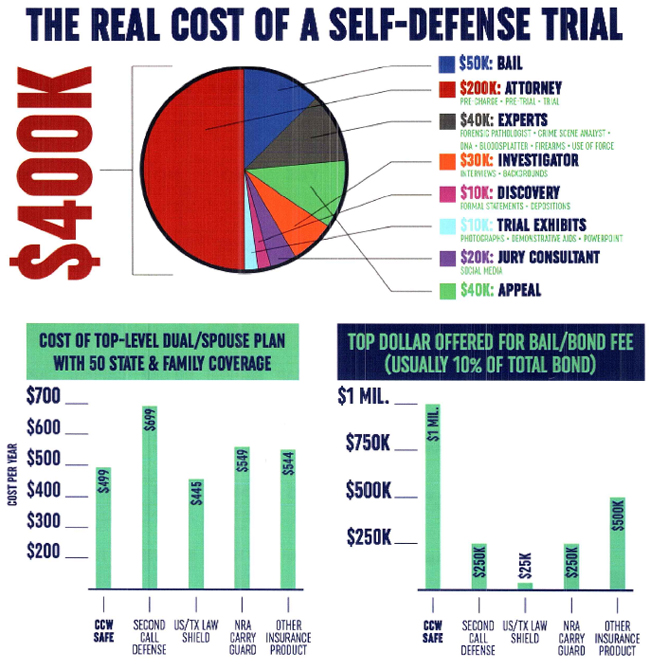 Guns Up is currently an affiliate for CCW Safe because it is a great product. Keep in mind that the average cost of a self defense trial is $400K and then you can look forward to the civil trial to take away all that you have worked so hard to achieve. You also want an insurance plan that is not going to carry you so far and then expect you to come up with part of the costs. I think it is fair to say that any part of a $400K defense is not a cost you would want to bear.
Whether you have a CCW permit or own a weapon for home defense you need to have insurance. Guns Up encourage its clients to be good consumers and carry some form of insurance. Make sure that your plan is not going to help you out in the beginning and then let you go when your defense starts to cost them too much. This is why Guns Up endorses CCW Safe. A link is provided below so you can peruse their web site and get covered.
Guns Up also encourages its clients to pursue obtaining CCW permits from other states who offer non-resident CCW permits if you are unable to receive yours in California (refer to the Home Defense page for more info).